Donate Cash
Auction Links
Top Bidders
fm02c8037

$3,150

Wooly_Bugger

$2,250

ms54791d4

$1,850

tse792872

$1,445

jdfdef31a

$800

jw8995a97

$570

wkd1a294b

$505

jwab2f90b

$420

edb65ca60

$420

rbb12bf64

$413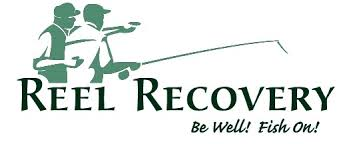 Tickets Now Available!
Join us October 5th to Support Reel Recovery

Show your support by clicking on the "Donate Items" button to contribute to our catalog.

Give a little and get a lot in return.
Whether you have 1 item or 100 to contribute, your participation is an invaluable part of our fundraising efforts. By donating an item or service directly online, you'll be helping to raise money for our organization, and you'll receive a mention on our site that can link back to your own web page.
Live Event Details
Order Tickets
Thu Oct 5, 2023
6PM - 9PM MDT
Balistreri Vineyards
1946 E. 66TH Avenue Denver, CO 80229
Add to My Calendar
Get Directions
Reel Recovery's 20th Anniversary Celebration!
Thursday Evening | October 5th | 6:00pm
Balistreri Vineyards
1946 E. 66TH Avenue| Denver | Colorado | 80229
Come enjoy a fun evening of food, drinks, live music and auctions
Hosted and Live Auction by Gary Corbett
Special Guest, Author Steve Ramirez
Live Music from David Henning
Click the Order Tickets Box to the right and you will be
pre-registered to bid on our live and silent auction items:
Bid now and bid at the event online with your mobile phone


You can opt-in for email or text alerts on your winning bid


Check-out and pay for your items automatically at the end
of the evening in just a few clicks!
Join Us October 5th at Balistreri Vineyards!
We're Celebrating 20 Years of Caring!
We started in Colorado in 2003, and 20 years later we're stronger than ever!
400+ Retreats serving 4,000+ men in 20 states, New Zealand and Australia.
Come help us launch our next 20 years serving men living with cancer!